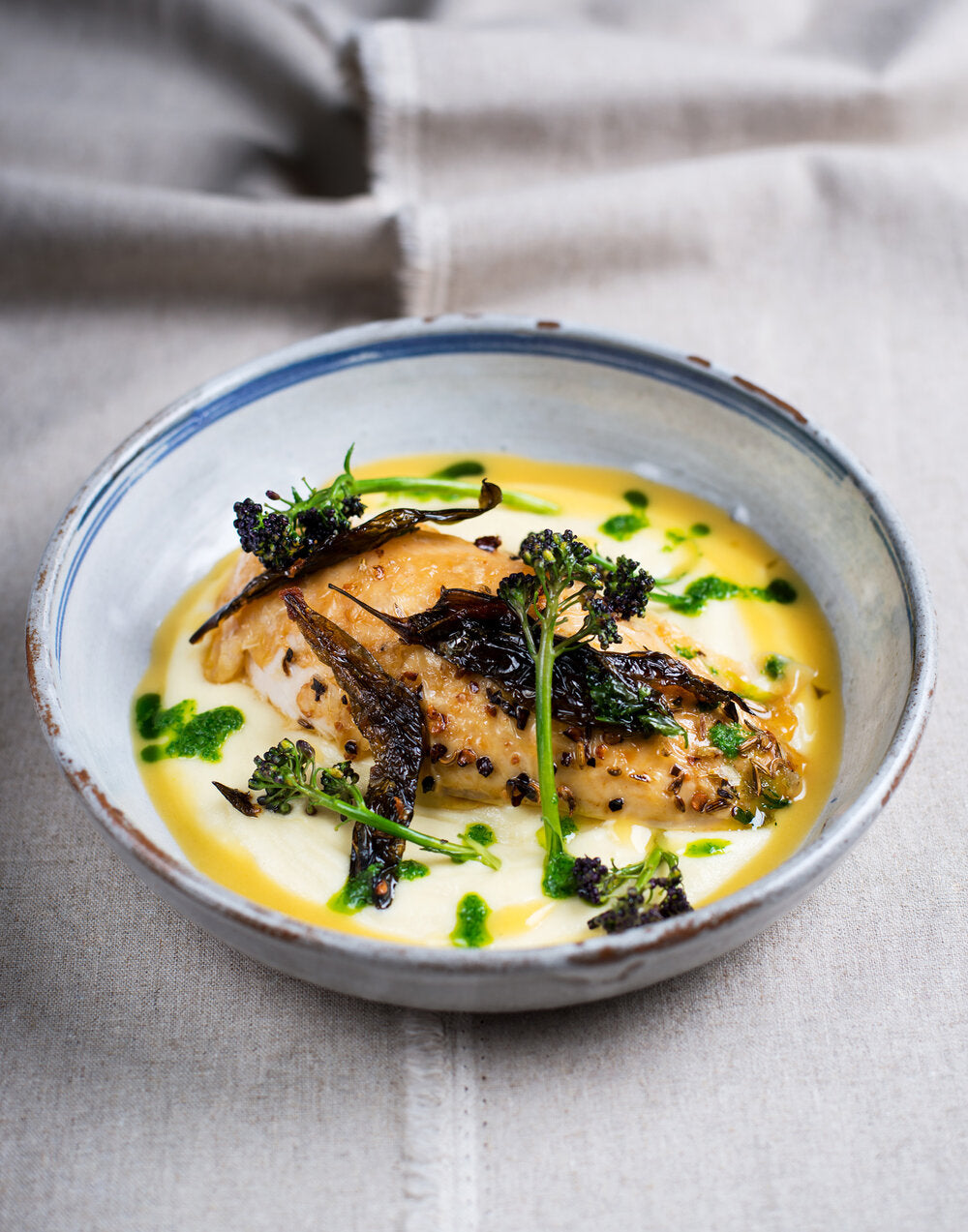 Collaboration: Ember by John Cook
Ember
Ember was a pop up restaurant experience created by John Cook. It was held in one of Cardiff city centre's most unique venues, the Old Library in partnership with Llaeth & Siwgr. The idea of Ember is to bring a menu which changes completely each month, driven by what's at its seasonal best.
 John is a chef and restaurateur who champions quality local produce. He embraces this philosophy by not only sourcing the ingredients for his restaurants locally, but also serving the food he creates on locally produced artisan rustic plates and bowls.
This is a collaboration of John Cooks' food and our hand thrown plates and bowls. The photography is by Manon Houston.
Find out more about Ember by going to John Cook's Ember Twitter here.
Are you opening a new restaurant and want beautiful and unique tableware? View our Trade page to find out more about working with us.