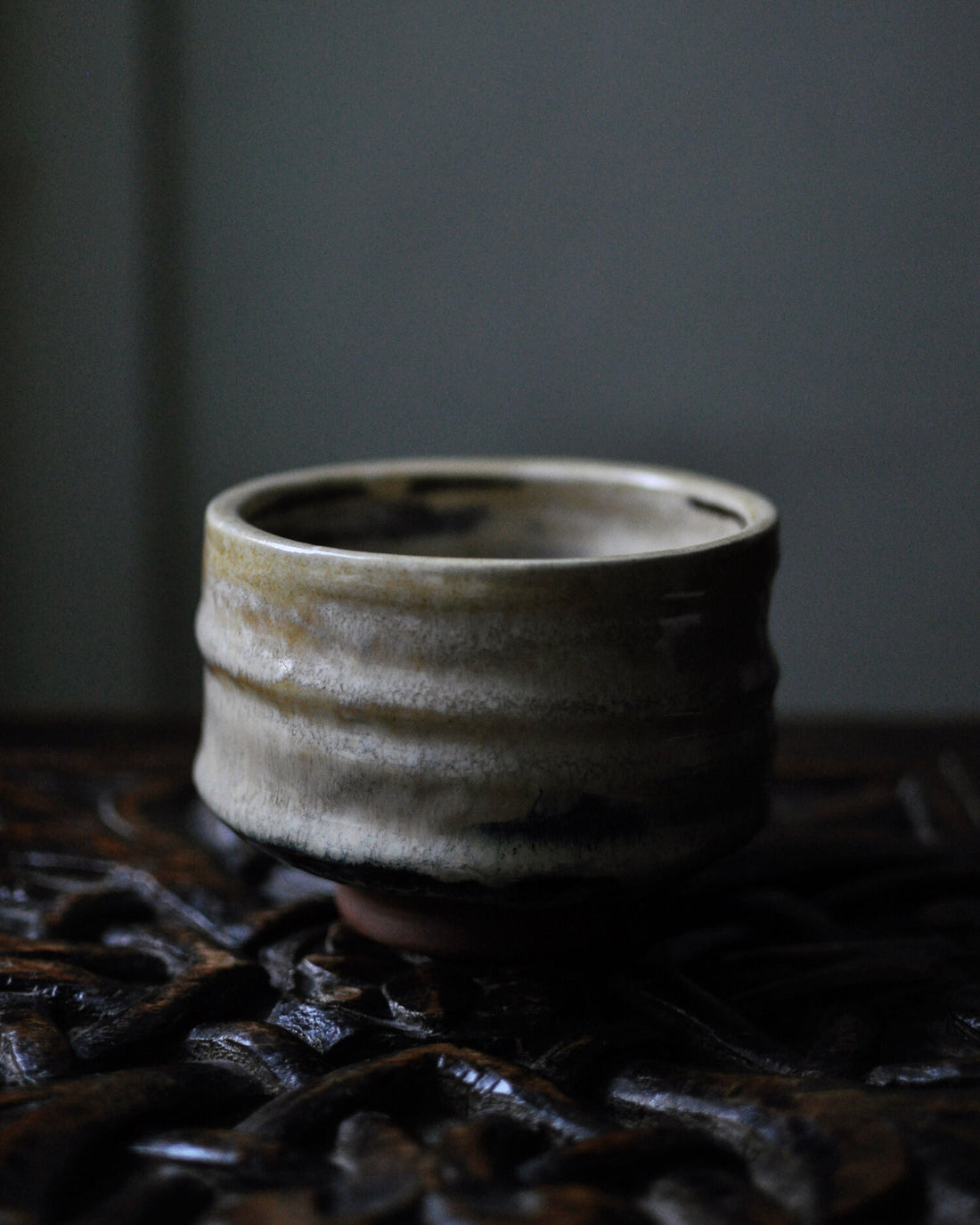 Collaboration: Yukiko Wilson
The Chabako Tea Ceremony
Yukiko Wilson is a Japanese artist living and working in Cardiff, South Wales. She specialises in hand crafted Japanese enamel jewellery.
Matt and Yukiko visited a fellow potter's studio, Phillip Hughs. While there Yukiko performed a traditional Japanese Tea Ceremony called 'Chabako Tea Ceremony' for Matt and Phil. She served traditional sweets as part of the ceremony and thoughtfully used the Chawan (tea bowls) that Matt created.
Being an admirer of Japanese ceramics and Far Eastern ceramics in general, it was a huge privilege for Matt to have the Chawans he made being used in this way. Yukiko delicately made and served them both tea using the bowl pictured above.
To see Yukiko's art you can visit her website here.
To view our current Chawan Tea Bowls visit our shop here.