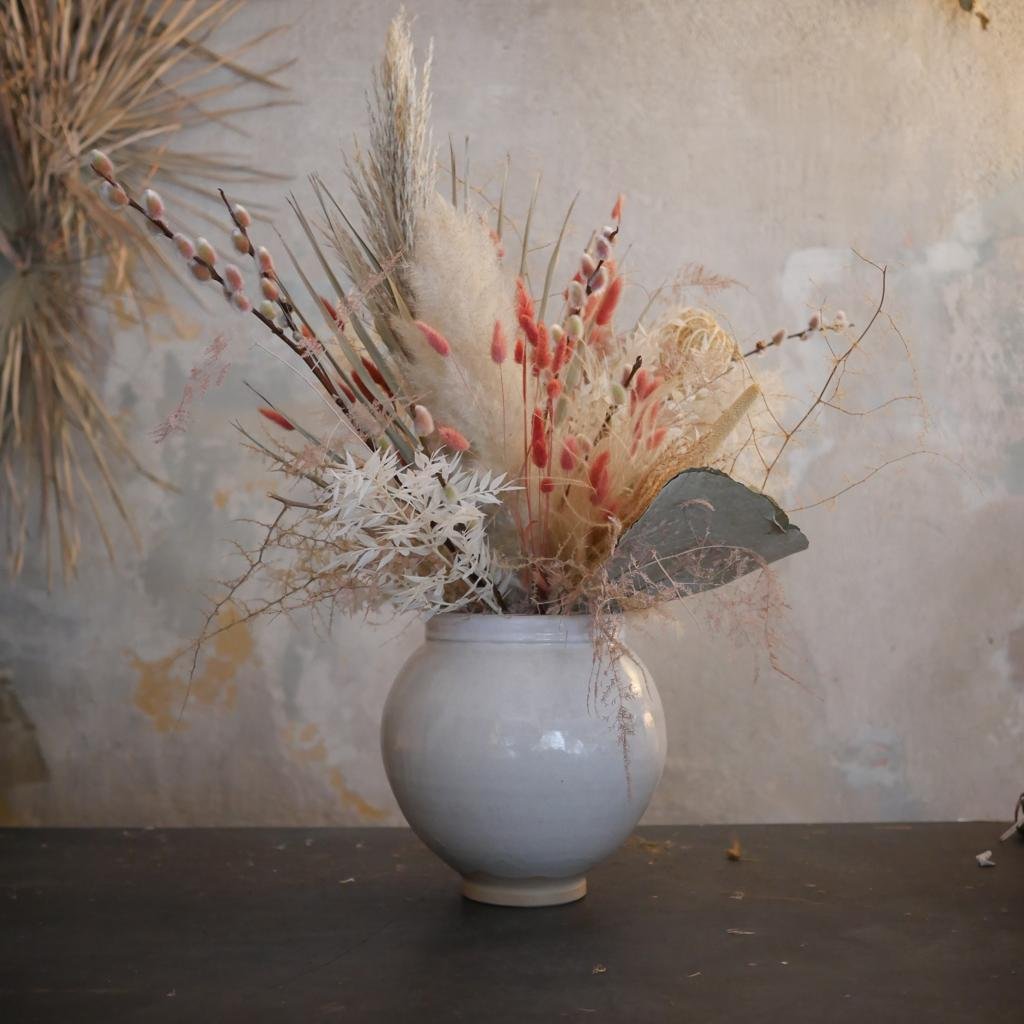 Moon Jars
Moon Jars have held such significance over hundreds of years, from literally holding foods and wines stacked on shelves in pantries to decorative vessels filled with flowers put out on display. They are an Iconic piece of pottery, originating from Korea, reflecting the culture from as late back as 1319 and been inspiring artists of all mediums since. It's said that they are called Moon Jars because of their resemblance they give, the base is so small it almost gives the illusion of floating in the air, glowing and round. Just like the Moon.
Here we have one of our handmade Moon Jars holding a beautiful custom floral bouquet by Forbes Field. Showcasing the simple yet beautiful affect the Moon Jar provides. Here is a collection of images taken last year by photographer Gordon Young of Matt titled; The Making Of A Moon Jar. find more of his work here.
Matt begins, throwing a two bowl shapes on the wheel.
Drying out the clay
Attaching together the two forms to create the final Moon Jar shape.
Decorating the Moon Jar with a white slip and a large handmade brush.
Finished product. Once fired and glazed, the terracotta Moon Jar process is complete.
Such a classic in ceramic history, so many artists have interpreted the moon jar in their own way. They are Matt's favourite thing to make. I have found a few great resources that I found fascinating on this topic which i will link here;
The Moon Jar - A Transcendent Ceramic Form