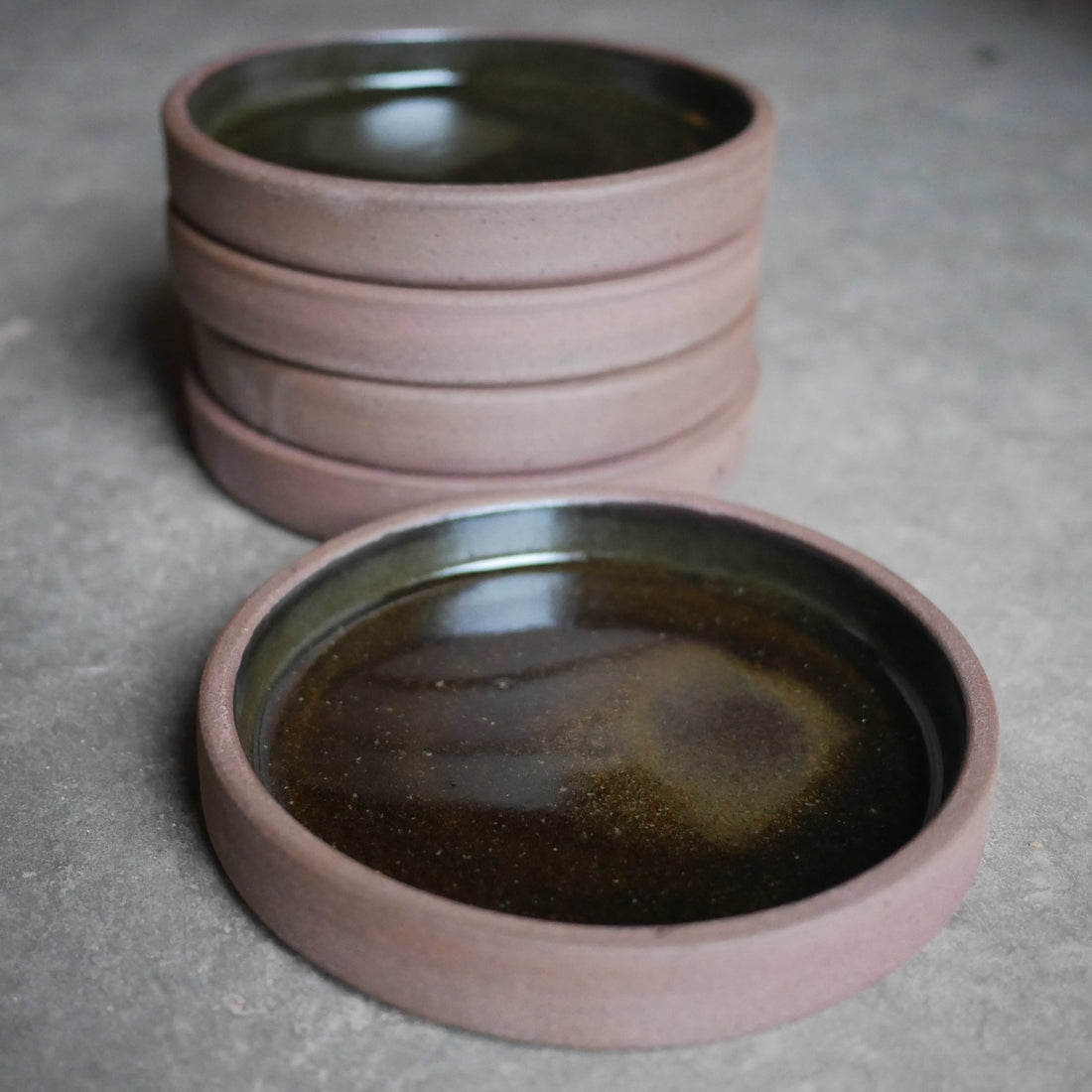 First Quarter Round-Up
We hit the ground running right from the beginning this year. Here is a roundup of what the first quarter looked like for us at MJC.
We had all taken a much needed two weeks break over Christmas to spend time with our loved ones and hibernate, saving up our energy to welcome in the New Year. The MJC team were lucky enough to enjoy a meal together to celebrate the festive season and the fact we had been open at Goodsheds in Barry for a year! We wanted to visit somewhere that we work with who use our ceramics and chose Pasture, Cardiff. The food was incredible and the service was even better but spending an afternoon together as a team was really special. We also saw that we are actually featured on Pasture's menu! The back of each menu features a map of Wales and the South West that includes lots of different suppliers that Pasture uses, little old MJC were right there in black and white!

Pasture Menu
Here are some beautiful bowls we sent out to Pasture as part of their order
Vintage White Soup Bowls
The New Year was a rest up for all of us and when it was time to get back to the studio we were ready. We had our biggest order to date to fulfill with over 500+ pieces for Lanelay Hall Hotel & Spa for their restaurant. So, keep your eye out and make sure to take pictures and tag us if you're visiting! We also designed and made a few new pieces to add to our repertoire including these Tenmoku Glazed Small Straight Sided Plates that you can buy from us directly here.
Straight Sided Tenmoku Plates
Back at our workshop/shop in Goodsheds, Barry, we decided to open up our workshop slots from only Wednesday or Saturday to Wednesday, Thursday, Friday, Saturday AND Sunday! Hannah hosting as well as Matt means more making, more people getting to experience throwing and a lot more mess. February was probably the most workshops we have hosted in one month yet! Our kilns are working overtime making sure to get everything fired and orders fulfilled.
Workshop in progress
With work growing, we have been on the look out for a bigger space for a while and finally our dreams are going to become reality! We will be moving into a bigger studio this next month! four times the size of our current studio, it means our capacity will increase and everything can continue to grow. A bigger space means we can make more, making more needs more people so our team is also growing. We welcomed Esme, a second year ceramic student of Cardiff Met who joined us for March and worked in our studio as well as in our shop, glazing, kiln packing, pot making and all the rest of it. It was great to work with Esme and we look forward to working together again in the future after her studies.
Esme hard at work
Here is the new space!
March was also filled with more custom orders, including pots made for Alpaca My Boots, an Alpaca trekking up on a farm in the Brecon Beacons. We love working with other independent businesses and this has to be a stand out for us, what could be better than an Alpaca trek! Here's some sneak peaks of what we have made in collaboration with them and what to look out for when you visit their awesome farm.
Custom Alpaca pots
We are excited for the future and can't wait to see what the rest of this year have in store for us, hopefully lots more brilliant fellow independent maker collaborations, plenty of workshops and of course cups, mugs, oil pourers, plates, spoon rests, bowls, jugs and vases all waiting to be made and brought to life. Happy Spring!