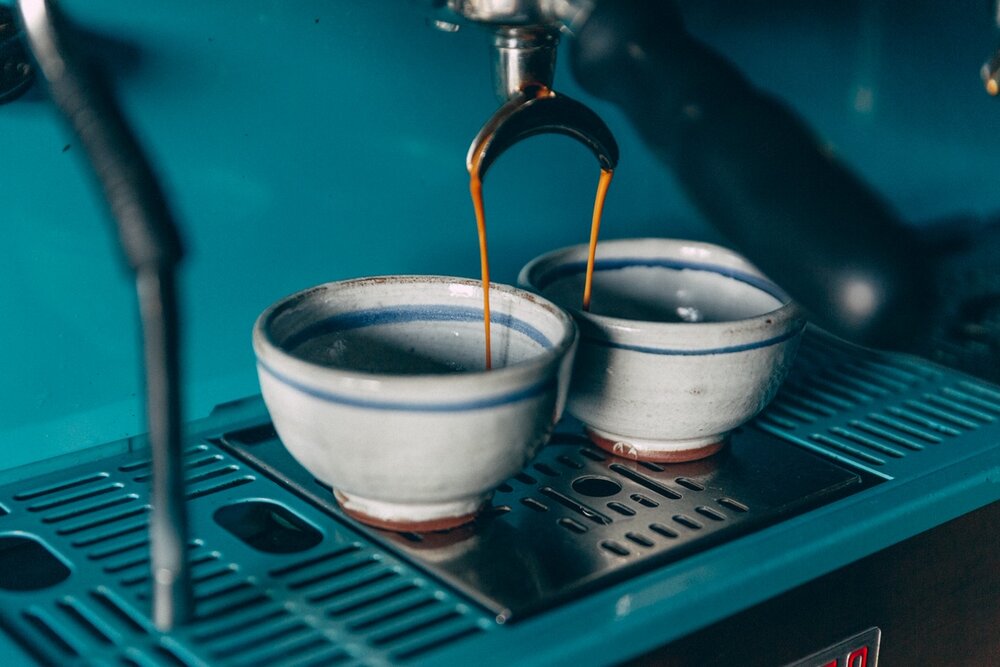 Collaboration: Piotr Skoczylas
Coffee by Piotr
Piotr is a coffee connoisseur, photographer, deep thinker and all round good guy. Known as Peter in his local area of Penarth and Cardiff, you know that you can always have a chat with him about anything (especially coffee).
When these photos were taken by Peter was part of the team of passionate baristas at the Training Ground Penarth. They serve artisan and speciality coffee roasted by Clifton Coffee. Located by the the train station in Penarth it's a great little hole-in-the-wall to grab your morning coffee for the train into work.
Serving a flat white, made by Peter, in our small nesting bowl Peter explained that if the bowl is too hot to handle then the coffee is too hot to drink. He also took all the photos.

Stol Coffee
Peter is now the owner of Stol Coffee, giving Penarth a brilliant and unique coffee experience. With the belief that coffee connects people on so many different levels (which it does). He uses a trike to deliver seasonal drip coffee and home made cookies to the local community.
Peter wants to bring the community together in a meaningful way and help, in the long term, make the world a better place. He's doing this one coffee and cookie at a time.
Check out his website here where you can order your coffee and cookies in the Penarth area. You can also follow him on Instagram @stol_coffee